Author and Book Designer - Gillian Ward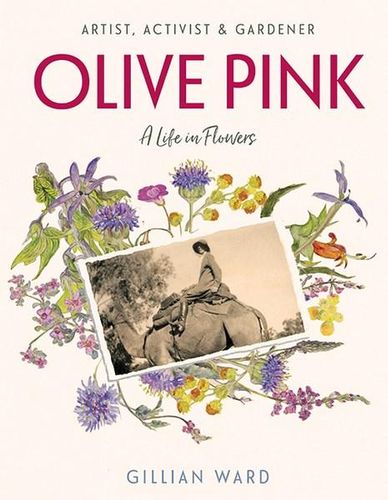 Olive Pink: artist, activist and gardener - a life in flowers
by Gillian Ward, 2018

Available to buy from the Olive Pink Botanic Garden and The Red Kangaroo bookshop, Alice Springs

Reviews:-
Adelaide Now
Sydney Morning Herald
Alice Springs News

Honorable mention, Northern Territory Chief Minister's History Book Award 2019

Book Design by GMWinfodesign
Tough, Tantalizing or Tasty: Stories about some of the Australian desert's most interesting plants by Peter Latz
Too Many Cooks. Exhibition catalogue Plimsoll Gallery, University of Tasmania
Voices from the Orphan Schools: the children's stories...

Woven Landscape: connections in the Tasmanian Midlands...
Willunga Almonds: stories and recipes...
Repression, Reform and Resilience: a history of the Cascades Female Factory...
Lindsay Haslem: fly fisher, teacher, innovator...
From the Edges of Empire: Convict Women from Beyond the British Isles...
The Philip Smith Centre: a place for learning...
A Century of Cinema: the life and times of the State Cinema...
In Excellent Condition Throughout...
From Convict Beginnings: a memoir by George Ashwood...
'Everything Prompt' D. Williams...
Growing Gracefully and Usefully...
Grange Heritage (with Kieran Bradley)

Work in progress:
An Island Home: Threatened Marsupials of Tasmania in the the Tasmanian Midlands by Nel Smit
ArtFlow: Asia Tasmania by Barbara Hartley
Jill's Story by Jill Ashwood